I'm a Santa Fe-based nature photographer with thirty years experience shooting birds, bugs, beasts, plants, and places… mostly in the American Southwest, West, Rockies, and Gulf Coast. It's great to be part of the Symbiostock network and offer my best images on this site.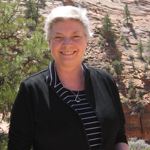 Professional photography from still life to extreme sports and everything in between including 3D renderings, landscape, travel, portraits, lifestyle and digitally manipulated composite photography.
Symbiocard not available...
I'm Jess Kraft, originally from Sandy, Oregon in the United States and now living in Bogotá, Colombia. Most of my photography features places in the world where I have traveled, with an emphasis on South America. As well as taking photos in several destination tourist spots (including Bogotá and Medellín in Colombia, Buenos Aires in Argentina, and Montevideo, Uruguay), I have a tendency to go to some very remote areas and capture the allure and mystery of places few people even know about. Examples of this include the haunting volcano-destroyed city of Armero, the wilds of the Guajira Peninsula and its indigenous Wayuu people, and the Caño Cristales, the most beautiful river in the world in isolated La Macarena (all in Colombia). My photos have been published in newspapers in Buenos Aires, Argentina, in Mexico City, Mexico, in Bogotá, Colombia, and in Bucaramanga, Colombia. In addition, my photos were exhibited in a Buenos Aires art gallery.
Symbiocard not available...Symbiocard not available...
Symbiostock search engine http://symbiostock.info, maintained by Ajotte.
Symbiocard not available...
---